---
Amnesty International's 50th Birthday celebrations in York on 15th May 2011 included a flash dance, live music and a "prisoner" release.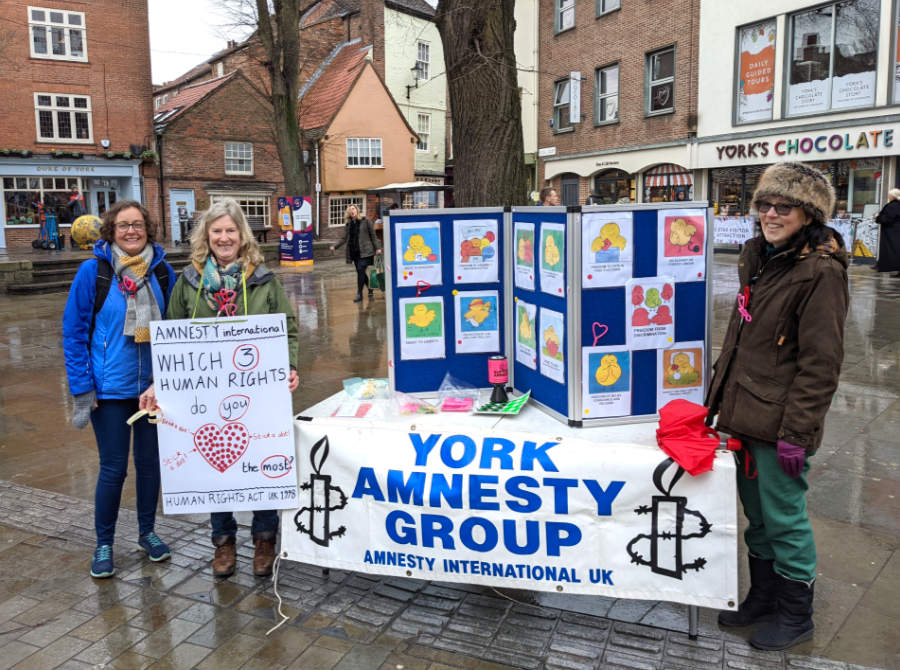 February 2022
Inspired by Valentine's Day, our local group took to the streets to ask the people of York "which human rights do you love the most?"
Passers by voted by placing stickers on images of the different rights from the UK's 1998 Human Rights Act. The top 3 most loved were: Right to education (55 stickers) Freedom from discrimination (54 stickers) Freedom from slavery and forced labour (38 stickers)
We are keen for people to understand their human rights, value them and to be aware that the government are currently holding a consultation on a reform to the Human Rights Act. Found out more about why the Human Rights Act is so important and what you can do to help protect it.